Product Development, Branding, Web-Design – Online Mourning Platform (1/2)
In addition to the 

Parkfriedhof Lutzmannsburg –

one of a kind in Austria in 2011

, 

I developed an online mourning platform. This was a unique challenge: No benchmarks, no alternative platforms, just nothing where I could learn from! Everything was absolutely new. From creating a significant and fitting name, designing the logo, creating the platform structure, to supervise the web-design and create the wording for the entire web-site, this was the field of my responsibility.
The name

VITERNITY

is derived from to latin words – VITA and AETERNITUS (that means LIFE and ETERNAL), must be available as top level domain (.com and .org), shouldn't be too long, easy to type, easy to remember, and is comprehensible and legible in different languages and cultures.This was part of the briefing.
See 6-pager promotional folder.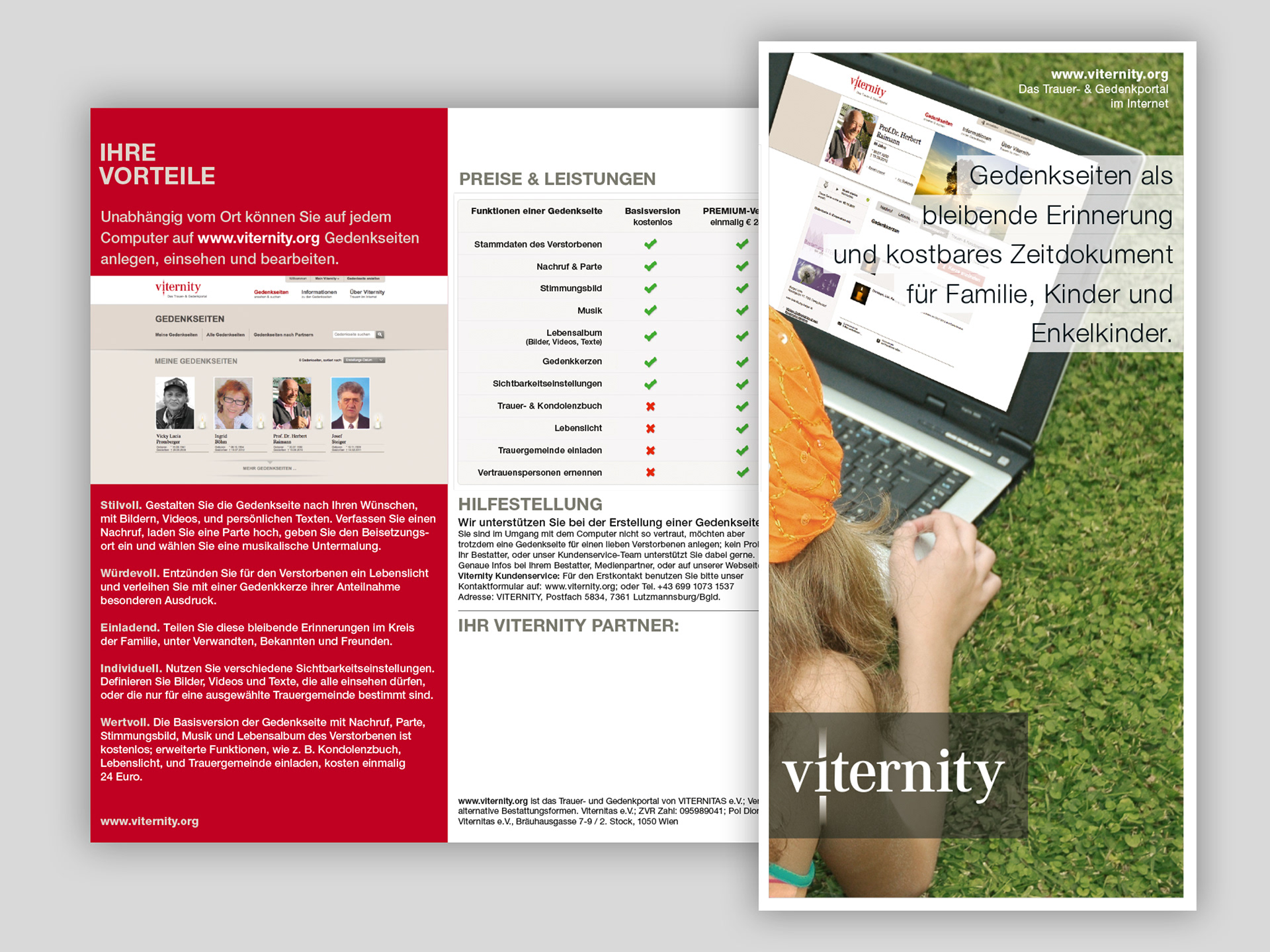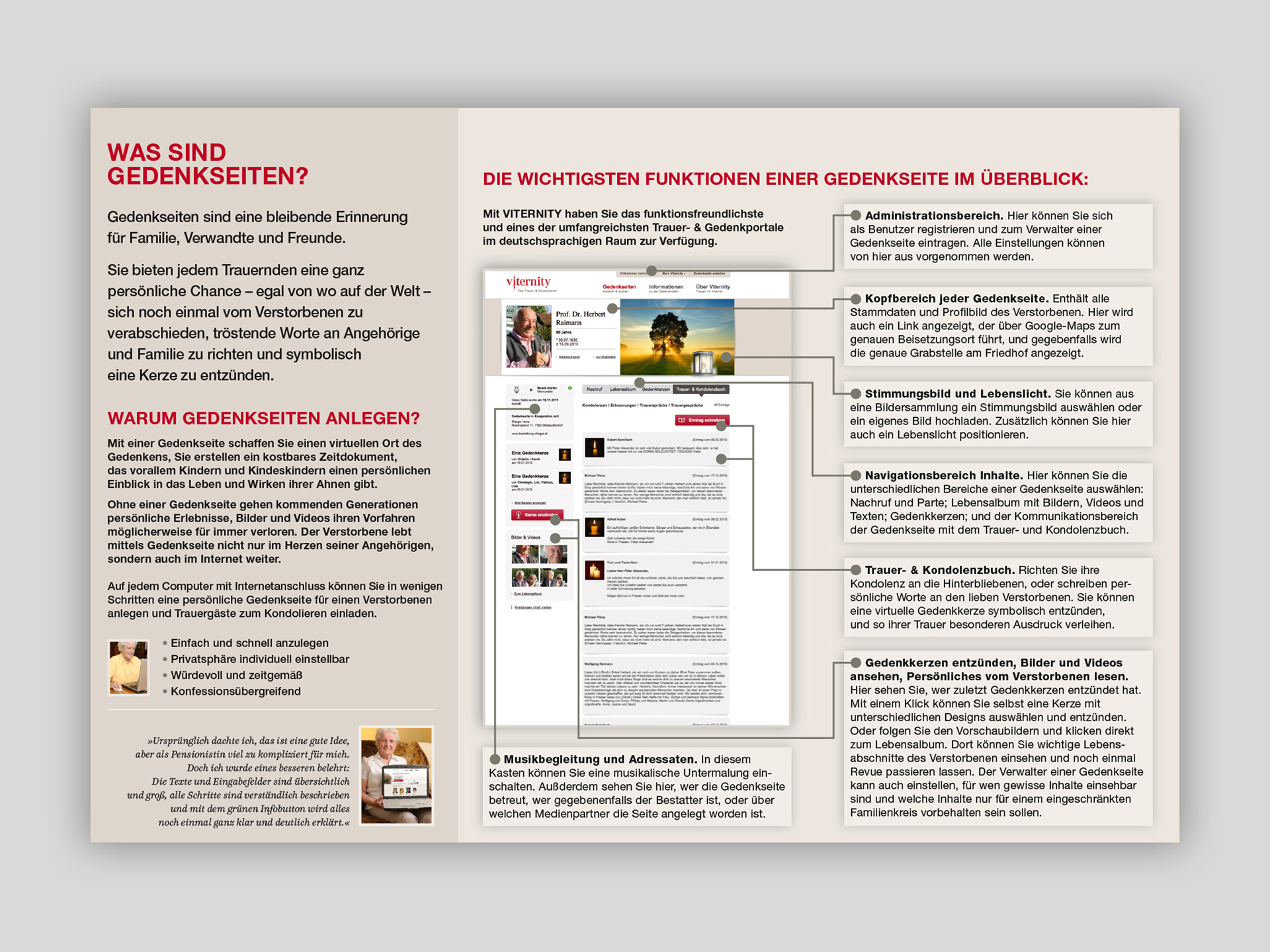 VITERNITY.ORG – Online Mourning Platform (2/2)
See screen-shots from several pages: viternity.org landing page, how to create a mourning page, personalized page example, digital legacy – online page.