Logo Design, Branding and Design Affairs 
Creativity is never limited. After my first TALENTHOUSE kick-off meeting in London the flight return from London City Airport had two hours delay. So what? Sit and wait? No! In the lobby at a stylish coffee booth I took a napkin, a pen, reflected my team meeting and started to scribble my first ideas ... sometimes a creative job is done, before it even started ;-) And ten years later, the logo and it's icon is still working!

See various designs from top to bottom: First icon sketches at the airport, TALENTHOUSE icon/logo/logo with tagline, website landing page, creators/artists page, login page, brands/agencies landing page.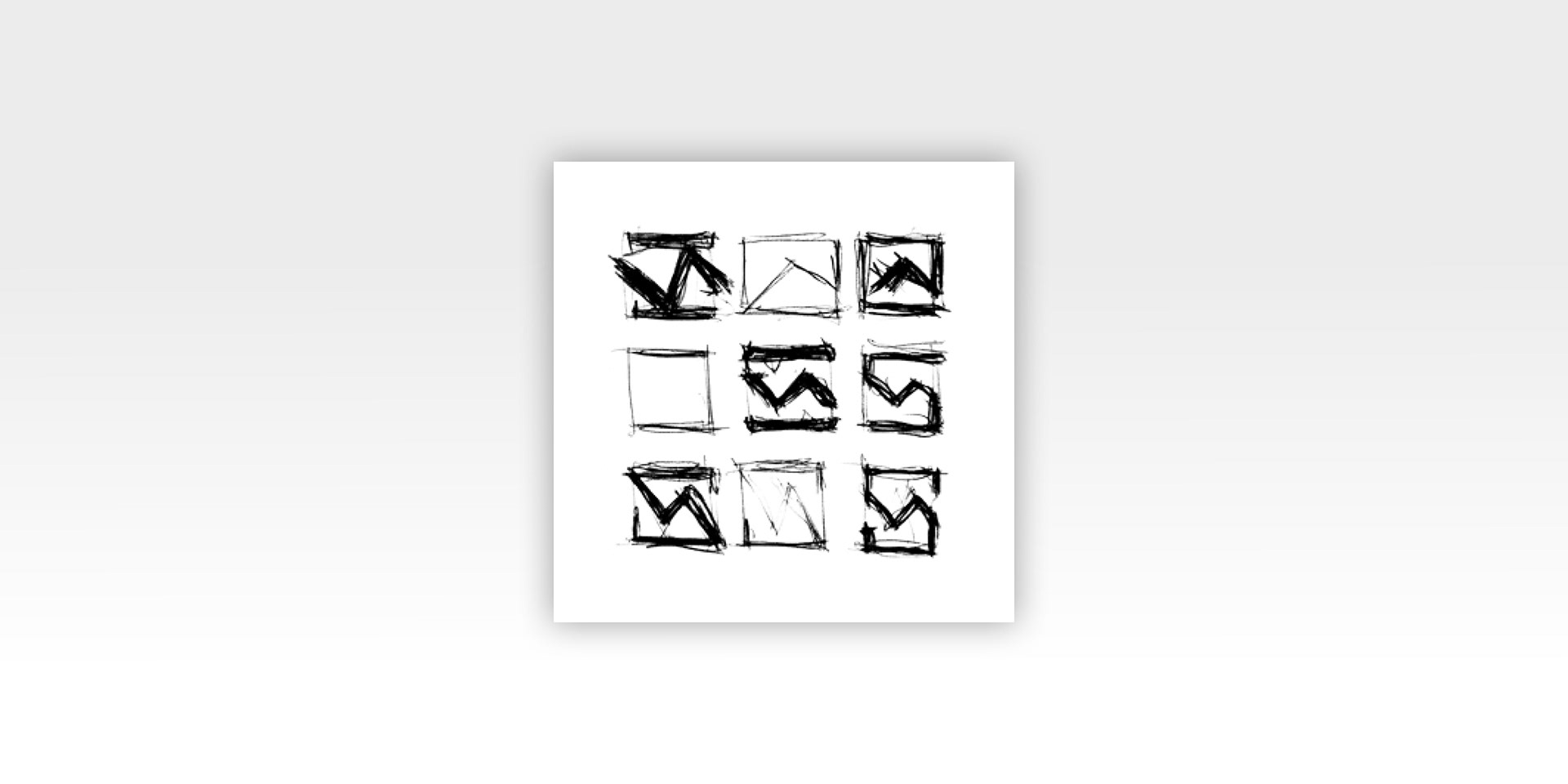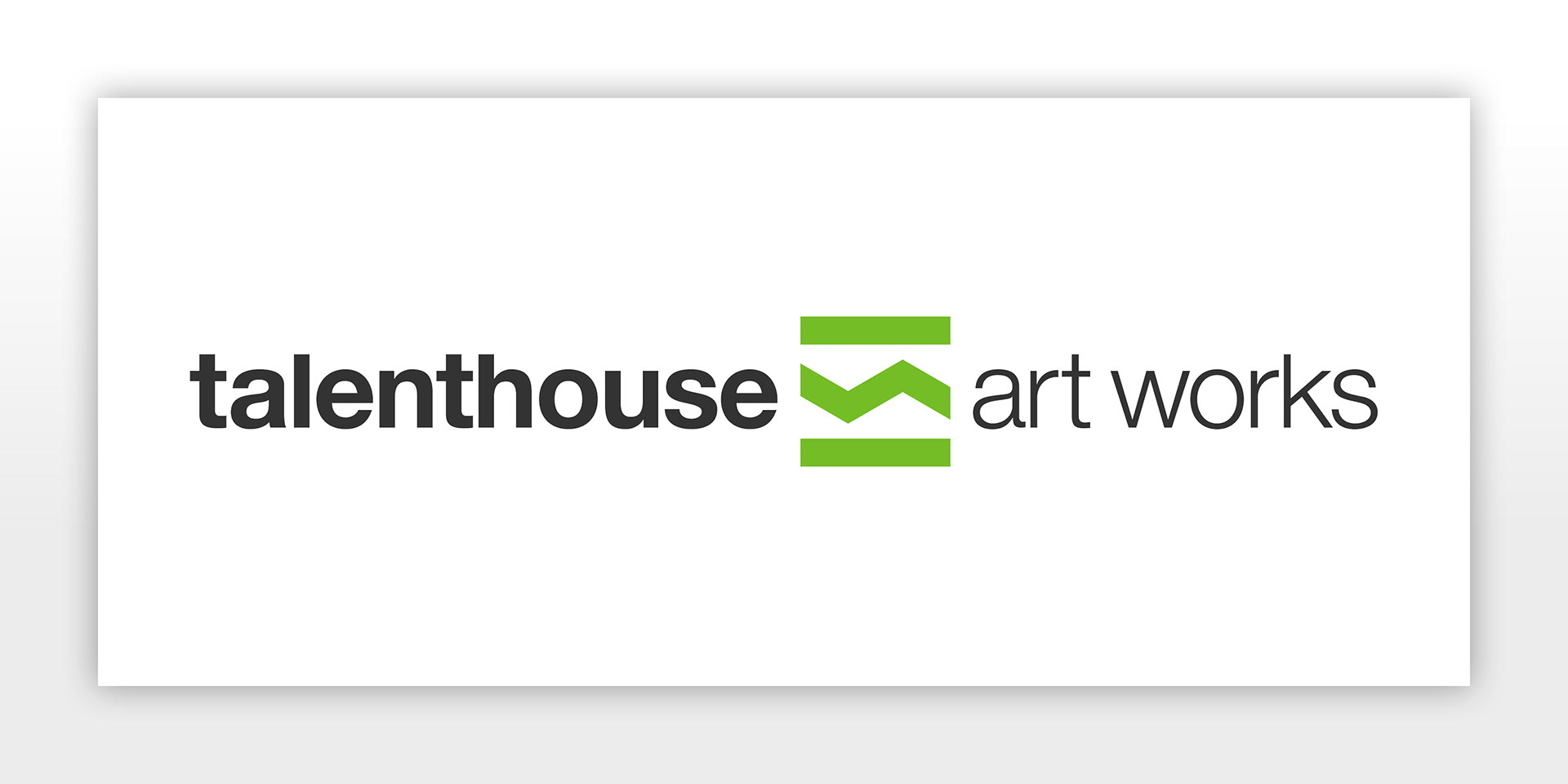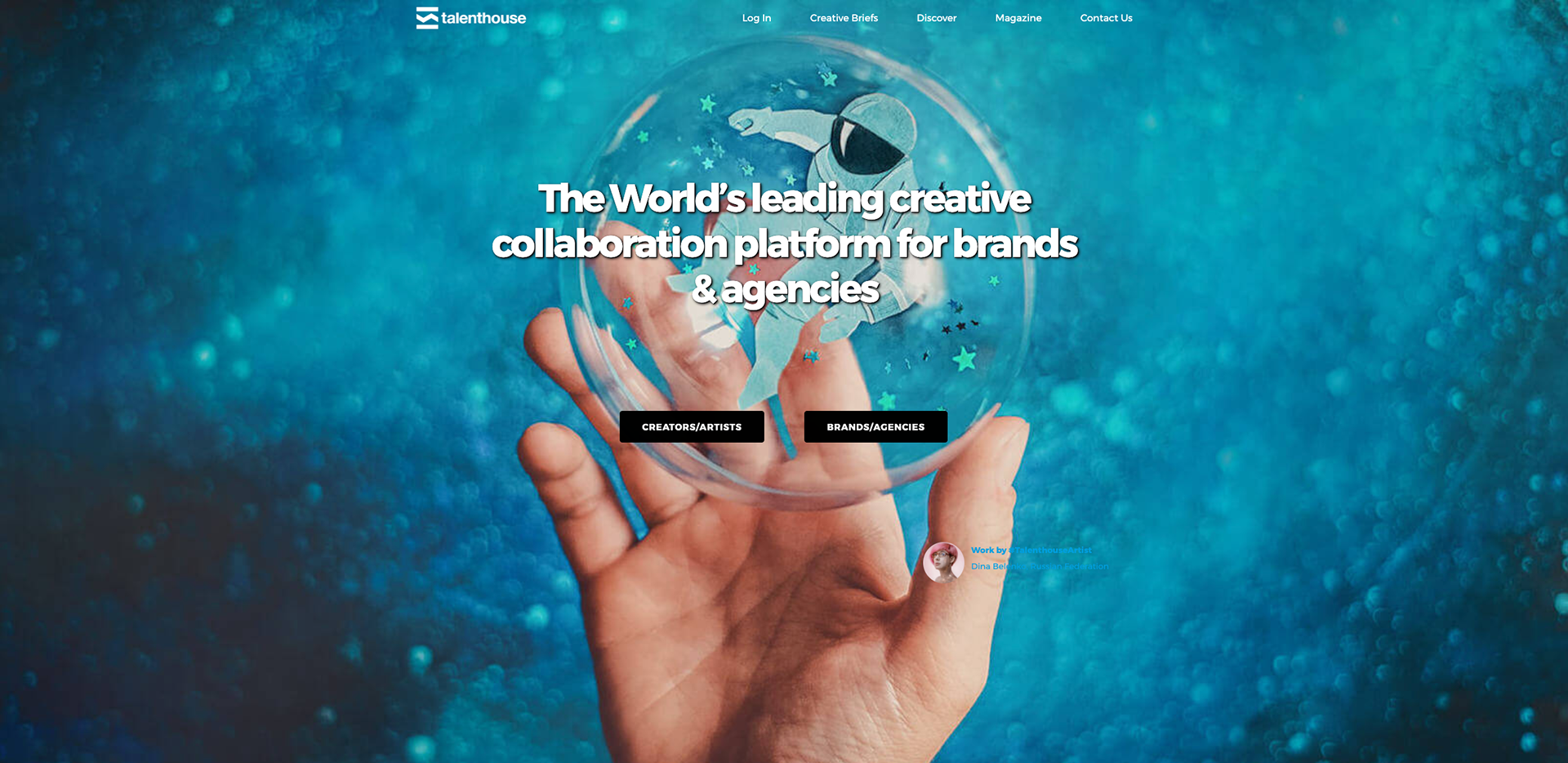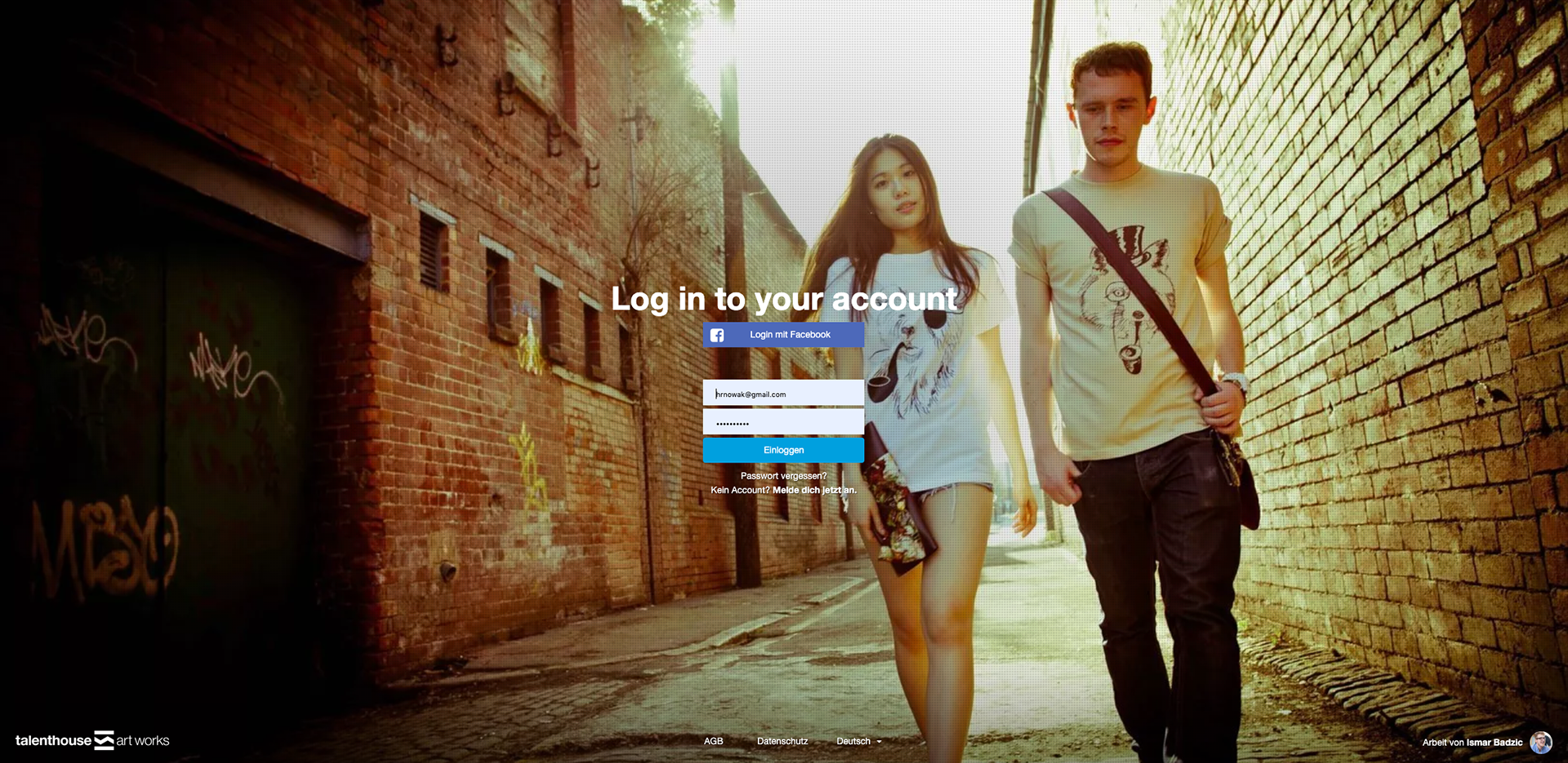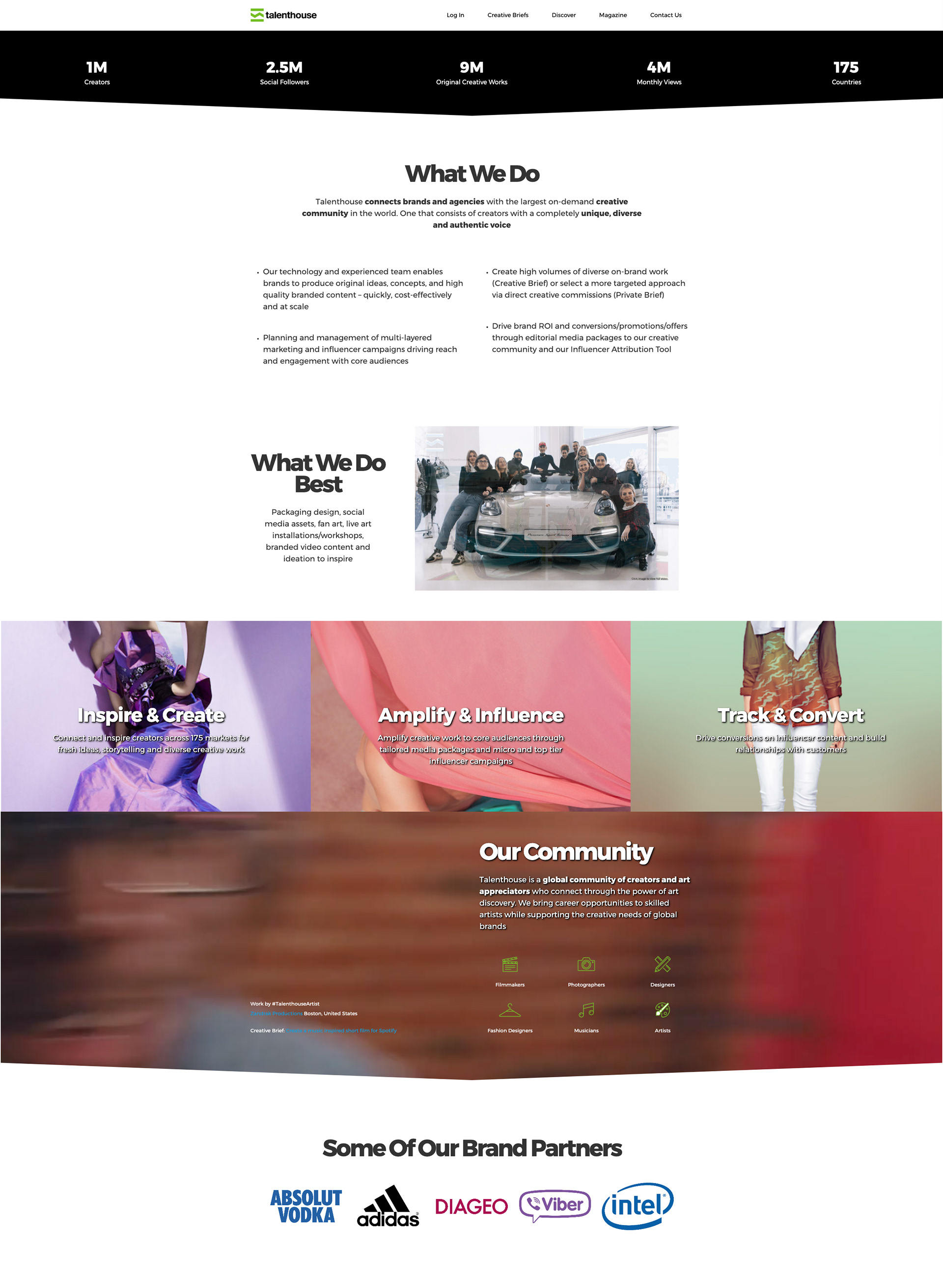 Business Presentation 2014

Talenthouse. Art works. 
The world's creative department content: partnering with TALENTHOUSE, the social media puzzle, streams of on-brand content, the creative invite, one overarching narrative, why TALENTHOUSE?, the creative verticals, case studies, the content item, add-on channels, rate-card, exhibit, take a note, management board.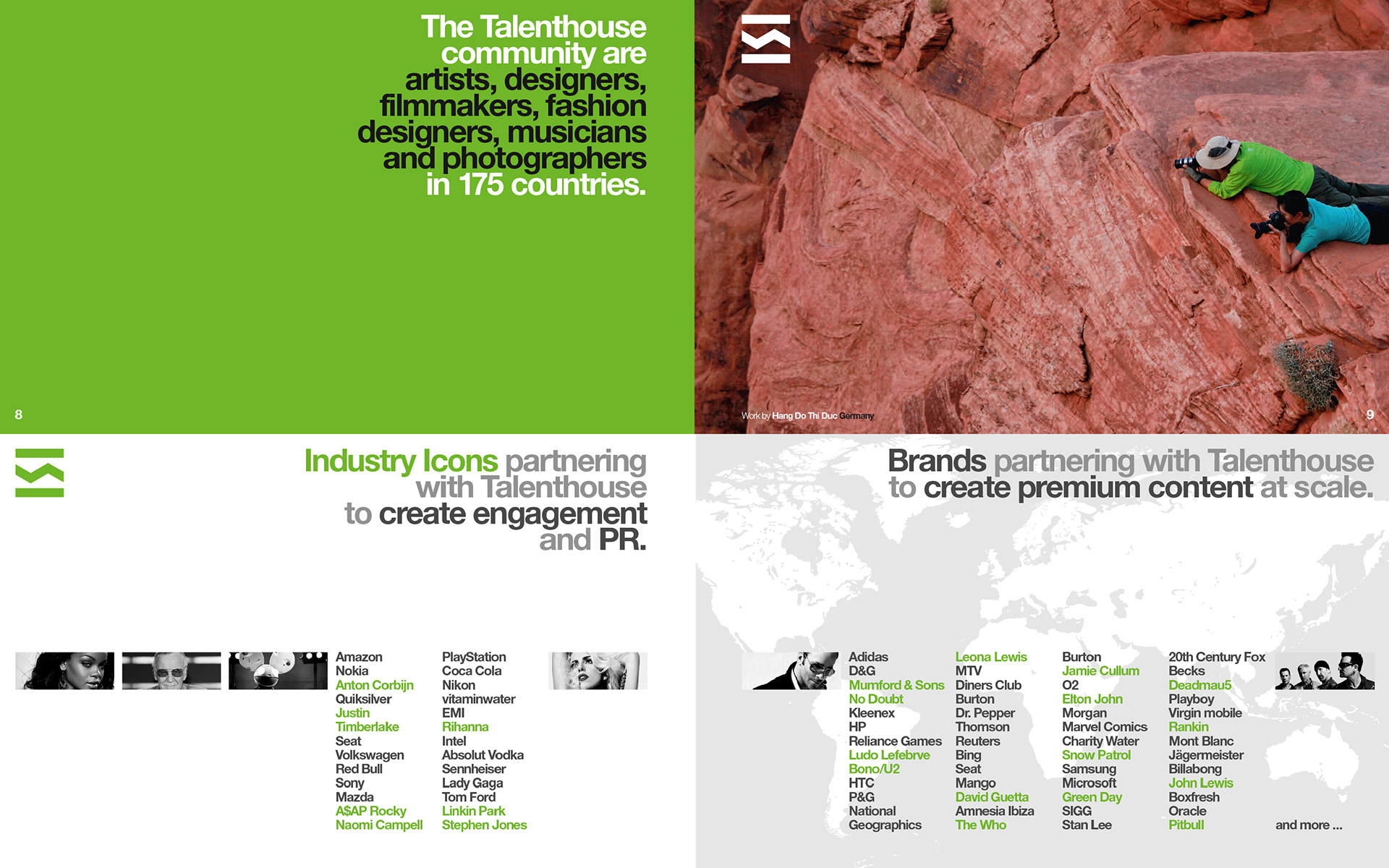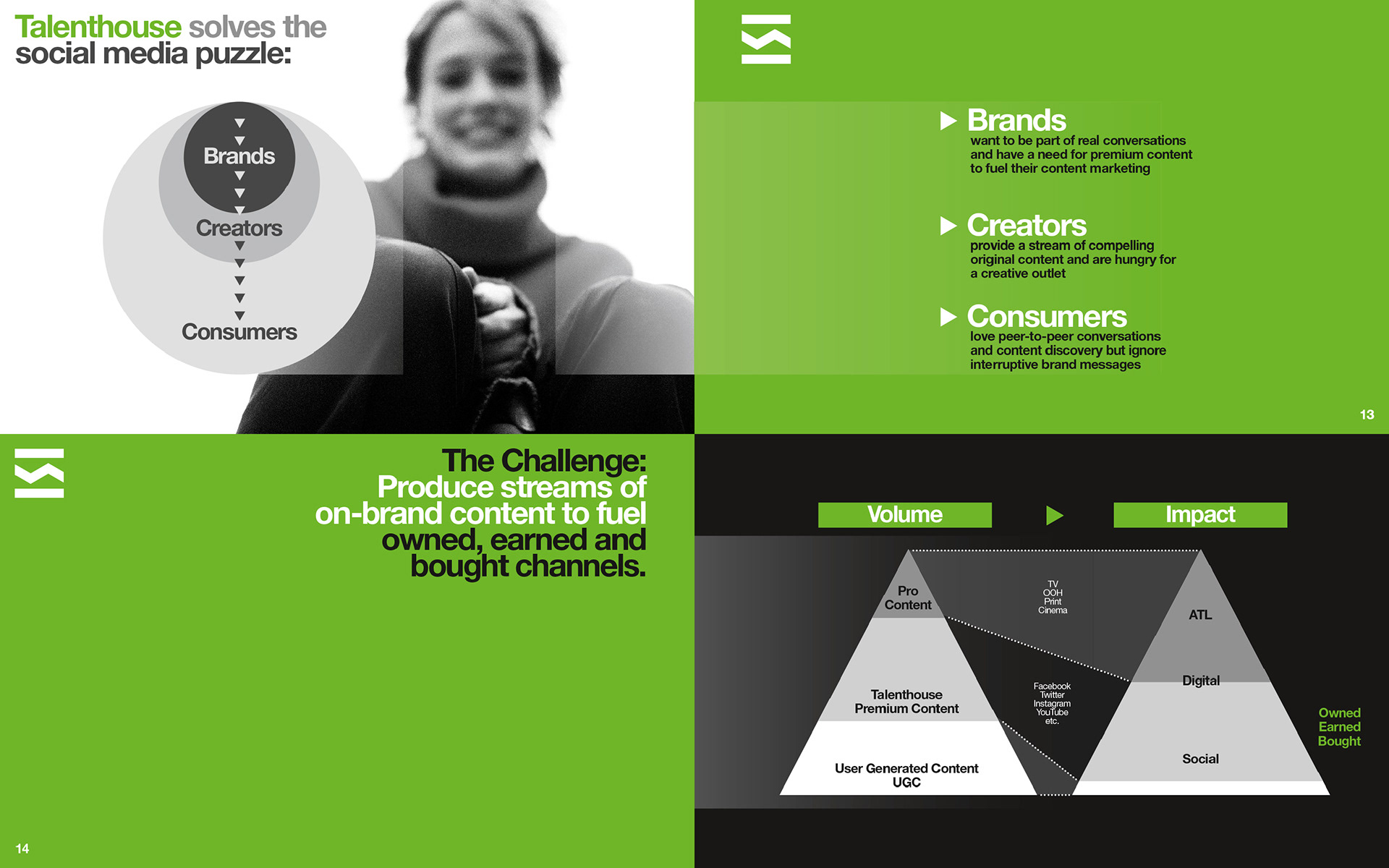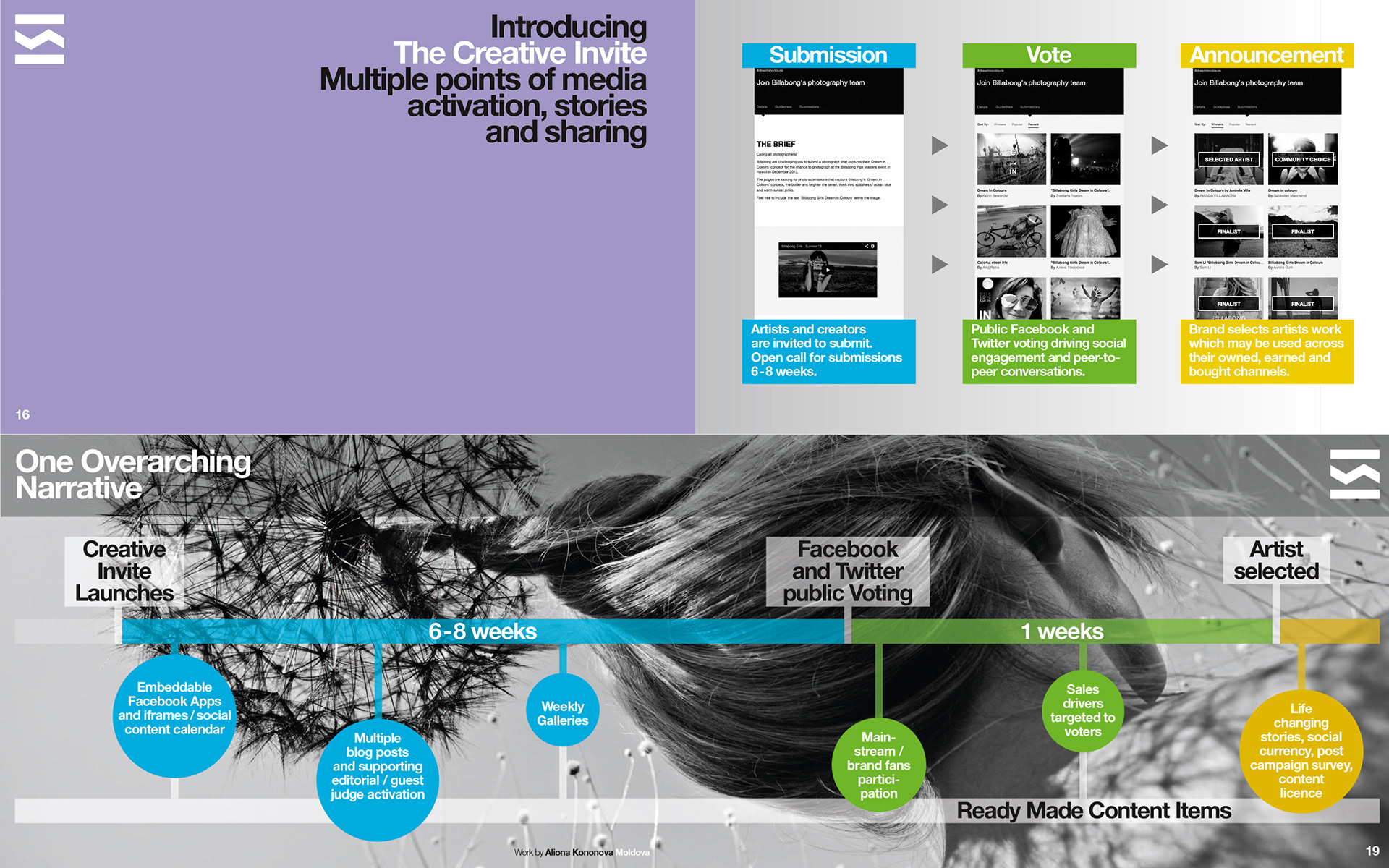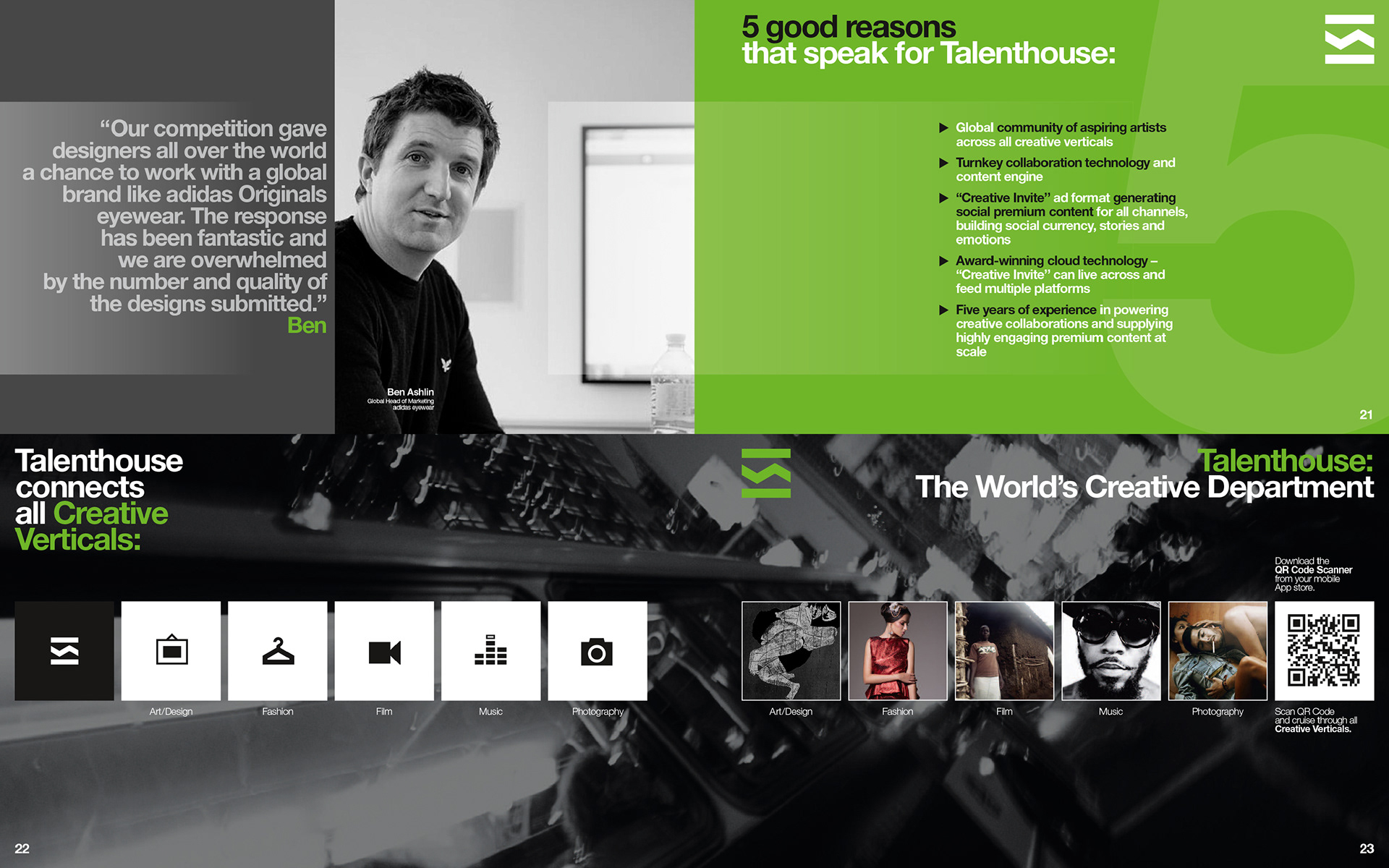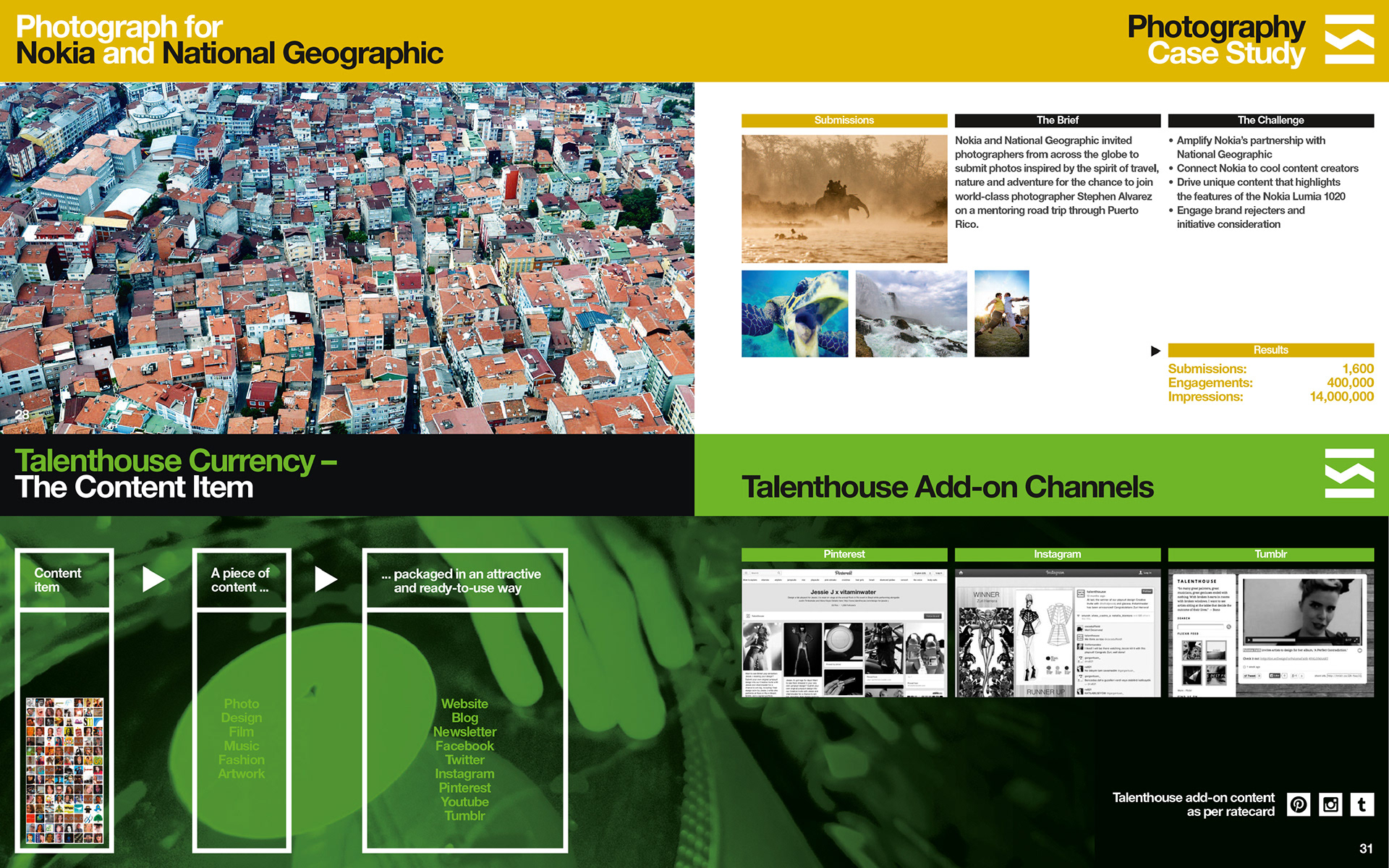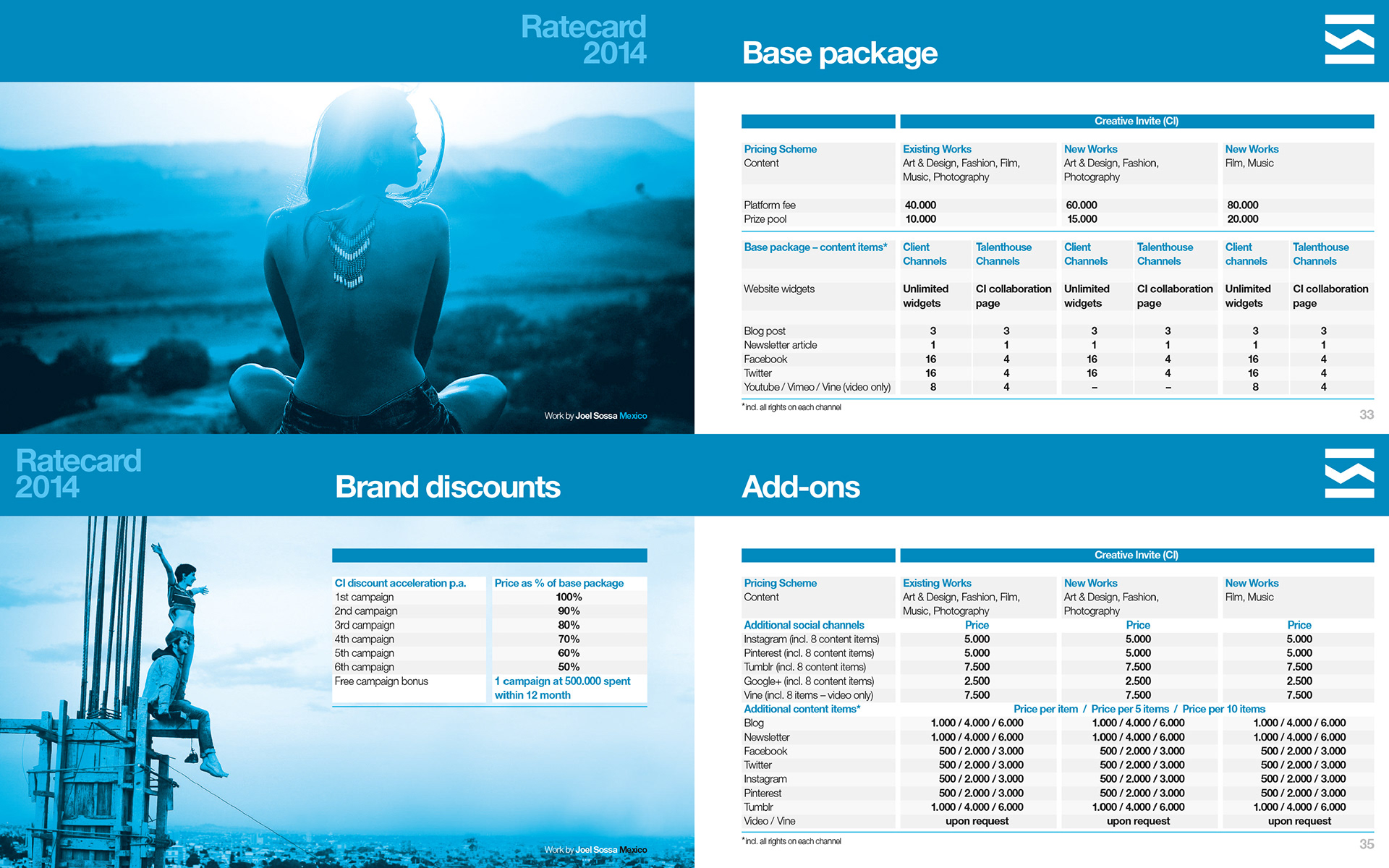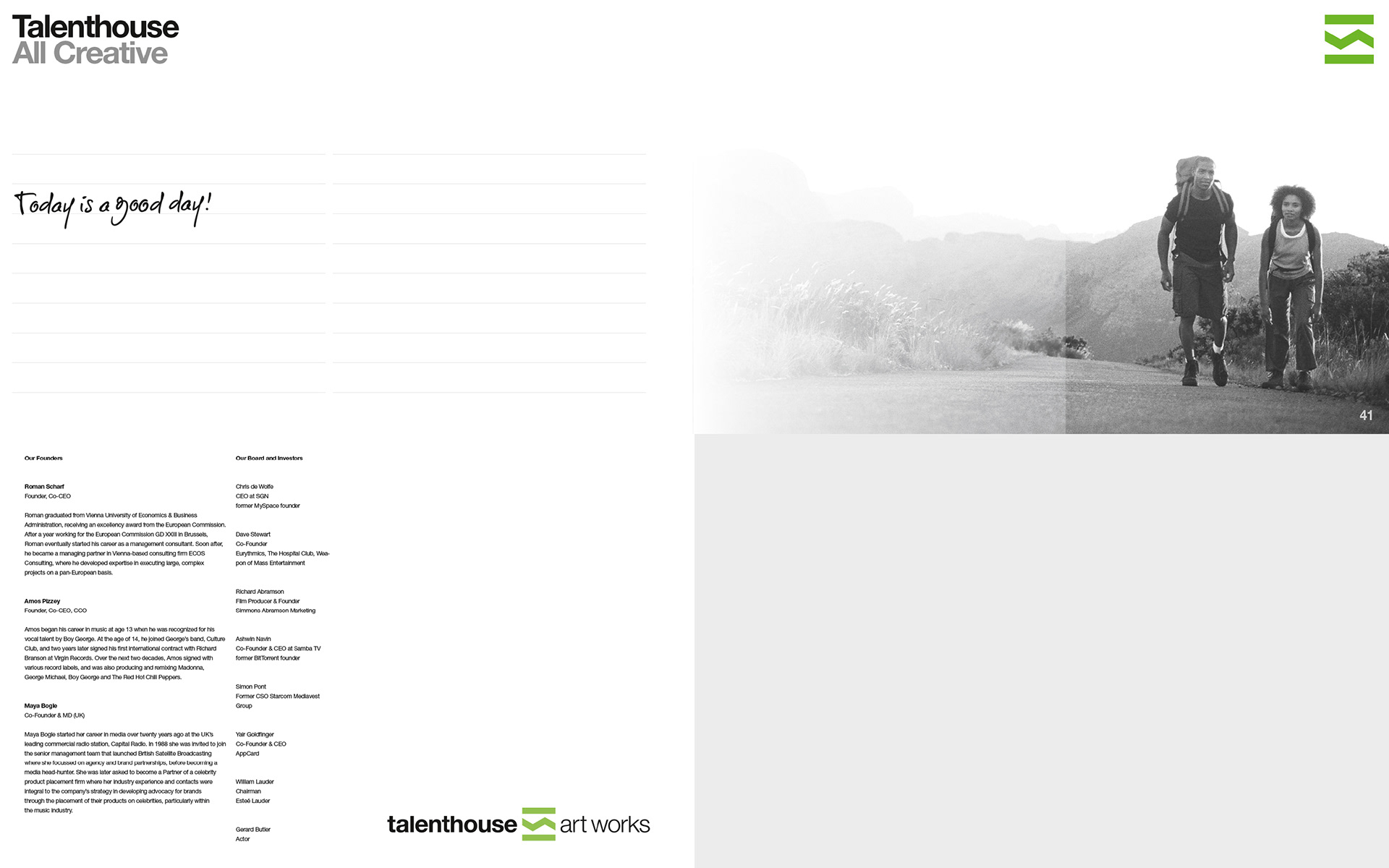 Playing with the TALENTHOUSE ICON and spread creativity around the globe!
A conceptual, non-commercial project.